Sealcoating
At Capital District Services, I know you want your paved surfaces to last. That's why I recommend asphalt sealcoating once a year to provide a protective barrier against continued exposure to weather, sun, and damaging substances. If you'd like your parking lot or driveway to stay stable and attractive for the long run, it's essential to invest regularly in affordable sealcoating service. Weathering, oxidation, and exposure to gasoline, motor oil, and de-icing agents can all take a heavy toll on your asphalt. Let me keep your pavements protected with my expert services in driveway sealcoating and parking lot sealcoating. Simply call or e-mail me today!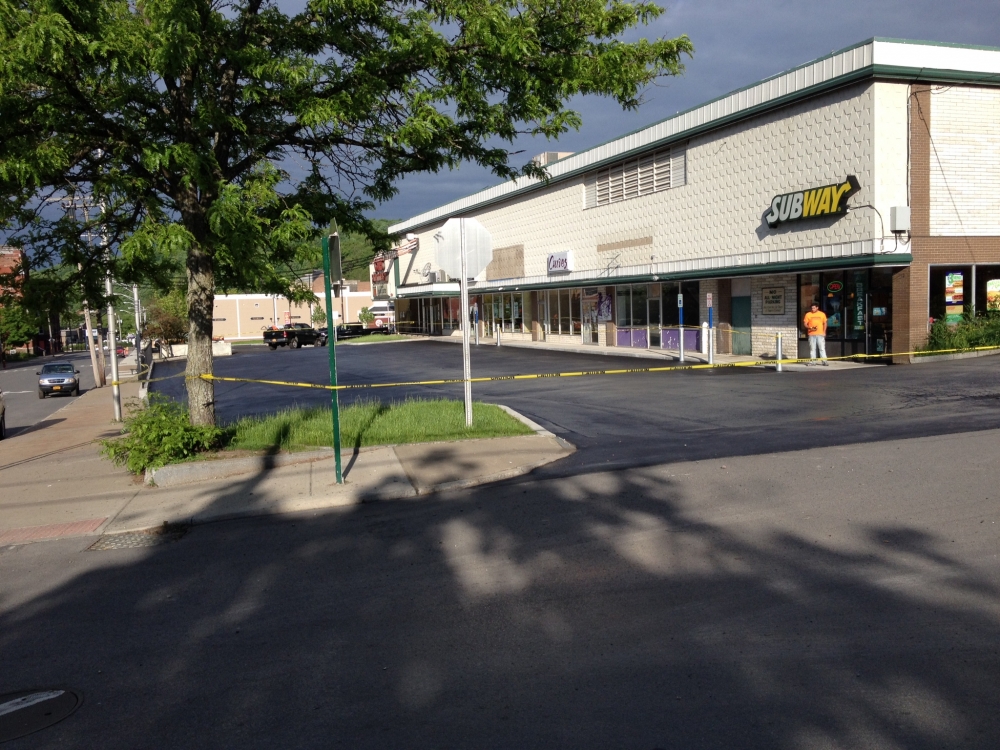 In the Troy area, long, cold winters are certainly one reason to stay on top of residential and commercial sealcoating. However, your asphalt surfaces also take a beating from other kinds of seasonal wear and tear. If it's been a year since you had your last sealcoating service, set up an appointment with Capital District Services. I use nothing but high-quality products for sealcoating asphalt driveways and parking lots.
You can count on my sealcoating contractors to help:
Prevent oxidation, lessening the harmful effects of sun damage that can cause cracking and deterioration.
Ward off weather damage, preventing water from seeping into your asphalt and safeguarding the area against moisture accumulation—one of the major threats to porous asphalt.
Extend the life of your asphalt, reducing the need for repairs or replacement and making your asphalt last longer and your money go farther.
Regardless of the size of your pavement, I can spray on your asphalt sealcoating to ensure an even, thorough application across the entire expanse. In addition to having 20 years of experience in parking lot and driveway sealcoating, Capital District Services is also licensed and insured to provide professional home and commercial sealcoating. Be wary of driveway sealing contractors who show up at your door out of the blue or demand money up front. I'll take the time to explain your asphalt sealcoating in full and give you a free price estimate before any work is done.
Dependable Asphalt Sealcoating
I take your satisfaction seriously at Capital District Services. Unlike some sealcoating companies that are just in it to rush through as many jobs as possible, I strive to deliver superior sealcoating service to keep my customers coming back year after year, project after project. When sealcoating a driveway or parking lot, you have your pick of sealcoating contractors to choose from. So why not pick the one that's rated A+ by the BBB and fully guarantees your sealcoating results? For impeccable asphalt sealcoating in Troy, call Capital District Services today!
Seal Coating
Driveway Sealer
Sealcoating