Paving Contractor
Want your next paving project to go smoothly from start to finish? Then put in a call to Capital District Services, your nearby paving contractor for home or business. With 20 years of experience in asphalt paving services, I'm here to help with a variety of jobs from new or resurfaced driveways to patios, parking lots, and more. Turn to my paving company in the Troy area when you want superb results at honest prices. Contact me today by phone or e-mail!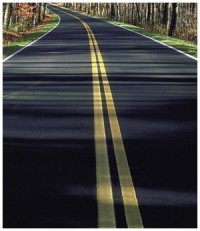 As owner of Capital District Services, I oversee all work done by the paving contractors on my team, so you can rest assured that all projects are supervised. You have my 100% guarantee on whatever type of asphalt paving services you're having done, including:
Driveway installation
Parking lot paving
Professional resurfacing
Paving add-ons and expansions
Grading and base preparation
Curb and sidewalk installs
Patching and other repairs
Speed bump installation
And much more!
While some paving companies lure customers in with rock-bottom rates, it's best to beware of prices that seem too good to be true. When you hire Capital District Services as your local paving company, you can feel confident you're getting quality materials, precision workmanship, and real value for your property. No job is too ambitious for my paving company to handle, and I never cut corners by using recycled asphalt or rookie subcontractors. In fact, my asphalt paving contractors are fully licensed and insured. Since 2006, I've been proud to support area residents and business owners with my reliable and affordable paving contractor services.
Residential Paving Contractors
From an asphalt driveway to neat curbs, Capital District Services is committed to taking great care of the areas around your home. Whether it's time for your driveway's annual sealcoating or you need to rip up your buckled pavement and start from scratch, I'll put together a cost-effective plan to meet your needs for residential asphalt paving. I want to be the paving contractor you come back to for all of your repairs, replacements, and installations. Reach me in the Troy region today for a free, upfront estimate on the projects you have in mind. You can trust your home to my knowledgeable and skilled residential paving contractors. 
Commercial Paving Contractors
Likewise, your business's grounds are sure to look their best with Capital District Services as your commercial paving contractor. I understand the importance of aesthetics and safety when it comes to commercial properties, and you can count on me for asphalt paving services that are accurate in every way. I'm happy to help fellow business owners maintain a professional setting with my efficient and effective workmanship for parking lots, driveways, sidewalks, and more. My commercial paving contractors can customize your services to the specific needs of your business, including striping, signage, speed bumps, and other distinctive details.
In Troy, Albany, and the entire Capital Region, the paving contractor to choose is Capital District Services. With my satisfaction guarantee, I can see your project through to a successful and positive ending. Give me a call today!
Asphalt Paving
Paving Company
Driveway Paver