Driveway Repairs
Annual sealcoating isn't the only thing you can do to prolong the life of your asphalt driveway. Periodic driveway repair is another effective way to keep your residential or commercial driveway in optimal condition. As you might imagine, asphalt problems start out small and worsen with time. But with driveway repairs from Capital District Services, I can help you minimize the impact of cracks and chips before they have the chance to cause further damage to your driveway. It pays to be proactive about asphalt driveway repair. Call me in the Troy area today to learn more about your driveway repair options!
Full-Service Driveway Repair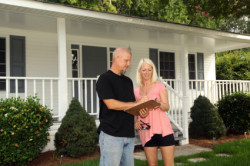 At Capital District Services, I don't believe in one-size-fits-all solutions to your asphalt driveway repairs. Only after seeing the actual issues with your driveway can I come up with a plan to properly correct the damage. My driveway repair services are fully customized based on your specific situation. The driveway repair options I offer include:
Driveway crack repair: Ideal for narrow breaks in the surface of your pavement, this process allows me to fill in gaps and stop them from expanding. Even small cracks in your driveway can let moisture in, leading to the need for more serious asphalt repairs later on.
Asphalt patching: For potholes, crumbling areas, and other larger problems, my driveway contractors and I can perform saw-cut driveway repairs. First, I'll carefully trim out the damaged asphalt, providing a cleanly cut area for the patch. Then I'll top off the space with new asphalt, resulting in a freshly mended surface that blends smoothly with the rest of your driveway. 
For home and business properties alike, it's a must to maintain your driveway pavement just like you do your landscaping and lawn. As you notice the need for driveway crack repair or driveway pothole repair, it's best to contact the driveway contractors at Capital District Services sooner rather than later. While I have driveway repair techniques available for problems large or small, it's easier and less expensive to deal with a relatively minor issue and stop it early on. You can save significant money and time simply by addressing your blacktop driveway repair at the first sign of trouble.
Driveway Resurfacing
The good news is, even if you've fallen behind on your driveway crack repair, you may still be able to fix your weather-beaten asphalt through driveway resurfacing instead of replacement. Thanks to my driveway resurfacing techniques, I can keep your original base layer intact and only replace the asphalt on top, eliminating the labor and expense of a totally brand-new driveway. At Capital District Services, I'm always looking for cost-effective solutions to your asphalt pavement problems. My asphalt resurfacing service is no exception. Since the initial prep work is already done, all you have to pay for is the driveway resurface and not the layers below.
Whether the most appropriate answer for you is driveway crack repair, saw-cutting for asphalt pothole repair, or asphalt driveway resurfacing, the company to call in the Troy area is Capital District Services!
driveway patching
driveway replacement