Driveway Paving
For homes and businesses alike, an unsightly driveway is no way to make a favorable impression of your property. Since driveways often cut a straight path to your front door, it's vital to bring in an asphalt driveway company that knows how to master every step of the process from the initial grading to the final top coating. Fortunately, Capital District Services has your driveway paving needs covered. When you're seeking new or replacement driveway installation anywhere near Troy, look no further than my local, family-owned company. My team of driveway contractors and I have the know-how to get the job done right!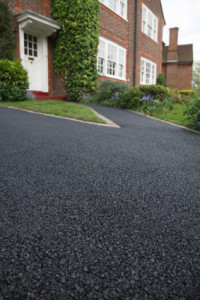 Not only does a cracked or crumbling driveway look bad, it can also be a serious safety issue for people and vehicles. Rather than risk hazardous falls or damaged tires, turn to the asphalt driveway contractors at Capital District Services. I use an effective and efficient process for paving driveway areas that includes:
Removing the old driveway
Installing fresh stone
Compacting the stone
Laying down fabric
Binding the layers
Applying top coat
In most cases, my team can complete your driveway construction in a single day, and all work is supervised. Plus, you can count on me for driveway paving using only quality asphalt. That way, you don't have to worry about potential problems with recycled asphalt cracking in cold climates or having a faded appearance. In fact, I stand behind the results of my asphalt driveway installation by guaranteeing all work, so you can rest assured that the driveway contractors at Capital District Services will make every effort to bring you a beautiful finished product that's built to last.
Rock-Solid Driveway Construction
If you're putting in a driveway for the first time, you can still rely on the asphalt driveway contractors at Capital District Services. With 20 years of experience in paving driveways, I take a lot of pride in new driveway installation, giving local property owners the detailed attention they deserve for properly grading and laying asphalt. Although all you see is the topmost surface of your driveway paving, it's the construction of the layers below that play a large part in how your driveway holds up over time. When you're looking for a driveway company that cares about quality, call me. I'll make sure you get exceptional driveway paving at an affordable price.
For asphalt driveway replacement or a whole new driveway installation, Capital District Services is here to help in Troy and the region. To discuss your needs for residential or commercial driveway construction, contact me today over the phone or online. As always, your upfront estimate is free!
Install Asphalt Paving
Asphalt Driveway
Paving Contractor
Grading and Paving