Services Offered
Are you searching for paving contractors to help you resurface a driveway or pave a parking lot? If you're planning a paving project in the near future, Capital District Services is here to help. I'm proud to be your go-to paving contractor in the Troy area. Whether you're looking for a residential or commercial paving contractor, you can trust me to meet your needs and provide you with a truly superior finished product. From parking lot paving to driveway repairs, I'm the asphalt paving contractor you can rely on when you want flawless results and top-notch customer service. Call or e-mail me today for a free estimate!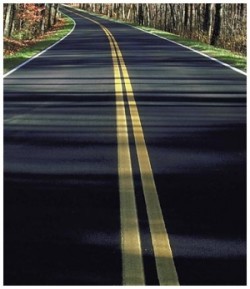 When you turn to Capital District Services for paving work, you can count on getting service that will meet your needs and exceed your expectations. You can choose from a wide variety of asphalt paving services, including:
Parking lot paving
Professional resurfacing
Driveway installation
Curb installs
Patching and other repairs
Speed bump installation
And so much more!
No matter what type of paving project you've got lined up, you can rest assured that my team will be able to handle it. From annual sealcoating to new installations, my asphalt paving contractors have what it takes to offer you the beautiful results and long-lasting performance you deserve. Instead of seeking out other paving companies in the area, look to Capital District Services when you need paving repairs and installation. You can trust that my driveway paving contractors will see your project through to the end, ensuring you get a stress-free process from start to finish.
Reliable Paving Contractor Services
If you want durable, quality asphalt and paving services, then hiring professional paving contractors is a must. When you turn to Capital District Services, you'll get superb results that last. I always work with quality materials, and I never cut corners. That means you can breathe easy knowing that you won't have to deal with bumpy driveways or crumbling asphalt. My asphalt paving contractors are not only experienced but also fully licensed and insured. All of the paving work that my team does is supervised as well as guaranteed, for your satisfaction and peace of mind.
If you're ready to get started on a paving project in Troy or the region, get in touch with Capital District Services today. I'll work hard to ensure that all of your paving needs are met!